Has it really been more than a year since my last post? Not to make excuses, but it's been a busy time for both myself and my company. That's all great news, but it also creates something of a conundrum. You see, the reason I started the Dear Strategy podcast was mostly to educate. I love teaching and sharing knowledge with others. And the podcast allowed me to do just that. What I don't love quite as much (if I'm being honest) is writing! That might sound like a crazy statement coming from a published author, but it's also the reason that I've only written one book!
So, if I'm not too crazy about writing, and I absolutely love podcasting, then why have a blog in the first place? The original idea was to have a blog post that went along with every podcast episode in the hopes that search engines, and perhaps even a few actual humans, might find that content and be drawn into my ever-expanding marketing funnel. [Cue evil laugh].
Now, I'm sure I didn't go about the process in exactly the most effective way, but, even so, that particular strategy has resulted in absolutely zero leads! And it also resulted in me pretty much giving up on the podcast because I had neither the time nor the inspiration to write blog posts for each and every episode.
As it stands today, my last podcast was Episode 132 (recorded in April of 2022), while my last blog post was for Episode 130 (written in October of 2021). A little bit of quick math would reveal that I'm two episodes behind on the blog, and nearly a year behind on the podcast. In summary, the entire thing appears to have fallen apart!
But – remember – I'm a strategy guy! Maybe even a strategy expert (if such a thing even exists). And I know that – just as I have preached hundreds of times before – if a strategy isn't working, you need to go back and rethink your plan. So that's exactly what I did.
"If a strategy isn't working, you need to go back and rethink your plan."
And here's what I've come up with…
From this point forward, I am going to go back to doing a regularly scheduled (likely once per month) podcast, and I'm going to use the blog to provide updates and announcements about my training and coaching business, Strategy Generation Company. The podcast will continue to serve as an education tool, and will even be expanded to reflect the full array of business topics that we now cover in our classes and workshops. This includes:
Without the burden of having to write a blog post for every episode, and with an always-expanding collection of material to draw upon, my hope is that this renewed direction will allow me to breathe new life back into the entire Dear Strategy brand.
So that just about covers the new era. Now what about the new framework?
In the spirit of using the blog to announce new happenings at Strategy Generation Company, I am pleased to present the latest revision of our acclaimed Strategy Generation Framework!
Previous Version
Updated Version
As shown in the illustrations above, the differences between the previous and current versions of our framework are subtle, yet significant – allowing for a simpler alignment of terms, as well as an expanded view of the key steps that are required to both develop and execute a comprehensive strategic plan.
The complete list of revisions are outlined below:
Step 1 of the process has been renamed from "Vision" to "Scope." This allows your strategy to be driven by a number of different contextual factors – including your vision, mission, and purpose – and also encompasses the important step of introducing what part of your business your strategy will pertain to. Toward this end, we have also identified this center portion of the framework as being part of the "context" cycle of the overall strategy generation process.
The 3 steps of the "analysis" cycle (shown in gray) have been renamed from "Business, Market, Industry" to (respectively) "Company, Customers, Competition." In strict terms, a business is a company, a market is a collection of customers, and an industry is a collection of competitors. With this said, I found that too many of my clients tended to use these three terms interchangeably. So, despite my attempt at trying to reinforce the textbook definitions through the framework, I decided to switch to a more straightforward statement of what these three steps are really all about.
The previous version of the framework did not specifically outline the individual steps of the "execution" stage of the strategy generation process (shown in black). Although these steps were covered in our classes and workshops, they were not separately indicated on the framework. In the updated version, the 3 steps of "Roadmap," "Investment," and "Results" have been given their own slice of real estate, making it clearer as to exactly what elements your execution plan should include.
Finally, we gave each step a number, making the entire process much easier to follow as you work your way around the framework. When I originally designed the Strategy Generation Framework, I intentionally designed it in a circular format to indicate that the process is constantly iterative. And although life rarely happens in a perfectly sequential order (as much as we may wish that were the case), the initial strategy development process certainly can. And the numbers now indicate what that order should be.
It should be noted that all of our classes, workshops, and toolkits have been updated to align with this latest version of the Strategy Generation Framework. If you like, you can download a pdf of the framework by visiting the link below.
I hope you find value in some of the changes that we've made and in the future direction of the Dear Strategy podcast and blog. If you haven't yet subscribed to the podcast, you can do so by searching for "Dear Strategy" on Apple Podcasts, Spotify, Amazon Music, Google Podcasts, or your podcast provider of choice.
And, of course, if you have any questions or comments about our new format, new framework, or anything else that may be on your mind, please be sure to leave them in the comment section below!
---
Are you interested in strategy workshops and skill-building classes for your product managers or business leaders? If so, please be sure to visit Strategy Generation Company by clicking the link below: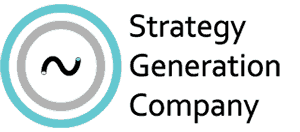 ---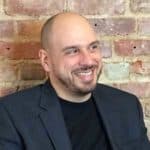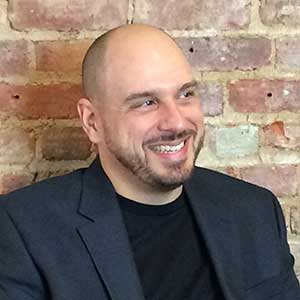 Bob Caporale is the founder of Strategy Generation Company, the author of Creative Strategy Generation and the host of the Dear Strategy podcast. You can learn more about his work by visiting bobcaporale.com.