THE PODCAST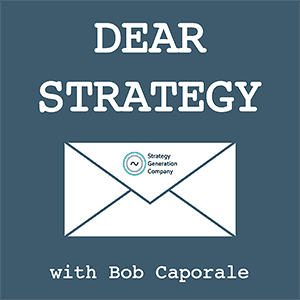 Strategy can be a daunting topic – but it doesn't have to be that way! Tune in each week as the founder of Strategy Generation Company and author of Creative Strategy Generation, Bob Caporale, answers user-submitted questions about strategic tools, terminology, and best practices. With questions submitted directly from product managers, marketing managers, and business leaders from companies around the globe, this highly informative podcast (and blog) is sure to become your new go-to resource for making the subject of strategy more accessible, digestible, and fun!
And don't forget to check out our blog that outlines the answer for each and every episode!
SHOW HOST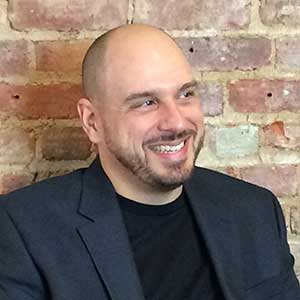 Bob Caporale is the founder of Strategy Generation Company, a strategy training and coaching business that focuses on teaching product managers, emerging leaders, and small business owners how to build their own uniquely differentiated strategic plans. Bob is also the author of the book Creative Strategy Generation (McGraw-Hill), the co-host of the podcasts Beyond The Beef and Making It Real, and the creative force behind Theatre Of Life; an ongoing soundtrack project that continues to fuel his love for music and composing.
Learn more at bobcaporale.com