On this episode of Dear Strategy, we answer the following question…
Dear Strategy:
"We are a small company and have trouble finding the resources to execute on tactics. What should we do?"

---
For this week's question, I wanted to take my answer in a couple of different directions. One direction has to do with the human part of this equation, and the other has to do with the seemingly hundreds of different systems that business owners can choose from to help keep their companies running smoothly. So let's look at these two areas one at a time…
As far as human resources go, my best advice is to make sure that you're matching your employees to your strategy. For example, let's say that you're currently a solopreneur whose product is essentially your own knowledge, experience, charisma, etc. If your business grows beyond your own capacity, you're eventually going to have to hire employees or contractors who can deliver your services in the same way that you do. To do that, you have two basic routes that you can take: 1) You can hire people who share the same skills and experiences that you do, or; 2) You can standardize those skills and experiences into a process that can easily be delivered by people who don't necessarily have as much experience as you. Either way, there is a cost – and it's a cost that many businesses fail to consider as they're trying to scale.
So, the short answer on the human side of the equation is to really spec out the type of help you're going to need, and then give yourself an honest picture of how much that help is truly going to cost you. That's where I think most small businesses get tripped up – it's not about finding the right people; it's about knowing who the right people actually are.
"It's not about finding the right people; it's about knowing who the right people actually are."
For the systems side, this is another area that many small businesses fail to anticipate as they're starting and growing. In today's world, it takes a LOT of systems to make a company run (or at least to make it run competitively). As an example, for my small strategy training and consulting company, I have approximately 30 different systems and/or vendors that I am currently utilizing to help me manage and run my business. Granted, part of my strategy was to automate and outsource so that I could devote more of my own time to delivering the company's products and services. But, still, every single one of those systems and suppliers represented a choice; and every one of those choices came with a whole slew of research, review, and contemplation to ensure that I was choosing the right provider for my needs.
Just for fun (and without necessarily naming the actual vendors that I chose), here is a nearly inclusive list of the different types of systems and suppliers that I currently utilize:
Traditional Software Systems
Audio Editing Software
Graphic Design Software
Office Software
Cloud-Based Systems
Email System
Expense Management System
File Storage and Backup
Landing Page Host
Marketing Automation System
Online Course Host
Online Payment Processor
Online Polling System
Online Survey System
Phone Conferencing System
Podcast Host
Podcast Transcription Service
Project Management System
Scheduling System
Social Media Automation System
Stock Photo Provider
To Do List Manager
Video Host
Video and Animation Creator
Virtual Phone System
Video Conferencing System
Website Host
Other Service Providers
Accounting Firm
Cell Phone Provider
Internet Provider
Legal Services
Merchandising
Online Advertising
Printing Services
Of course, simply listing out all the services that I use isn't exactly answering the question. But knowing the number and types of systems that you intend to use is a pretty good start in helping you find the resources you're going to need to run your own business. The good news about starting a business in today's environment is that there is a digital solution to just about any problem you can think of. The bad news is, those solutions come at a cost – the cost of research, the cost of administration, the cost of aggravation, and, of course, the cost of the systems themselves.
With all of that said, the best thing you can do as a small business is account for all of these things in your plan. Although "figuring it out as you go' might appear to be the most common route taken, it certainly isn't the easiest. And it definitely isn't the most efficient.
So, as usual, it all comes down to having a strategy that not only accounts for exactly what resources you're going to need, but also accounts for what those resources are truly going to cost. To be even more direct: If, as the question states, you're "having trouble finding the resources to execute on tactics," it may simply be because you're missing a strategy. And, especially as a small business, that's just not something that you can afford to overlook.
---
If you're a small business in search of an easy and affordable strategic planning process, there is a solution! Our Small Business Strategy Toolkit comes complete with our Small Business Strategy Framework, 5 digital tools, and a 35-page strategy development guide written specifically for small businesses and entrepreneurs! Click below to learn more…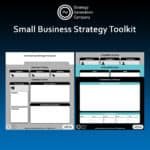 ---
Listen to the podcast episode
Dear Strategy: Episode 116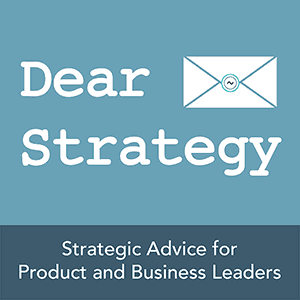 ---
Are you interested in strategy workshops for your product managers or business leaders? If so, please be sure to visit Strategy Generation Company by clicking the link below: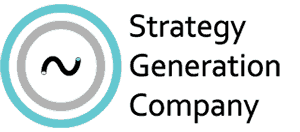 ---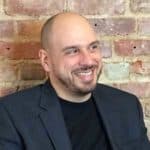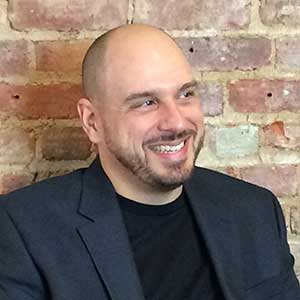 Bob Caporale is the founder of Strategy Generation Company, the author of Creative Strategy Generation and the host of the Dear Strategy podcast. You can learn more about his work by visiting bobcaporale.com.