On this episode of Dear Strategy, we answer the following question…
Dear Strategy:
"What is your strategy beyond Episode 100?"
---
As you may have noticed, after 2½ years and 100 episodes, we've decided to take a little break during the month of December to regroup on what the future of Dear Strategy will look like beyond Episode 100. And just as our break was beginning, we got word that the blog post for Episode 92 won the Product Management Today MVP Award in the Market Strategy category! So, I'd like to start off this post by thanking the folks over at Product Management Today, along with everyone who voted for and supported Dear Strategy over the years. Podcasting (and blogging) can be a bit of a lonely business since you never really know who's listening! So, it's always nice to know that people are benefitting from the work we do – which, by the way, is really the only reason we do it!
So – once again – thank you! And what a nice boost to receive as we move into our next 100 episodes and beyond!
With that said, what I really wanted to do in this particular post is give a little preview of what we have in store for 2020. Our next episode is set to resume on January 6, but we're going to be changing things up a bit, which translates into today's big announcement!
As most of you know, Dear Strategy was conceived as a Q&A show, where people would write in with their questions about product and business strategy, and we would answer those questions in a safe and highly digestible format – with "safe" meaning that people can ask questions to us that they may not feel comfortable asking to their bosses. There's quite a lot of that feeling floating around the business world, and we wanted to show people that they weren't alone.
"Dear Strategy was conceived as a Q&A show, where people would write in with their questions about product and business strategy, and we would answer those questions in a safe and highly digestible format."
Of course, with a concept like that, there was always going to be a finite number of questions that could be asked before the show became too repetitive. To be honest, I never thought we'd make it through 100 episodes without repeating ourselves at least a few times. And, yet, here we are with a nice little stockpile of unique questions that have yet to be answered, with, I'm sure, many more still to come! Even so, we know that this particular format can only last for so long, which is why we're planning to mix in something a little bit different along the way.
Beginning in January, we're going to be featuring two different types of episodes, which we hope will look a little something like this:
Strategy Questions – These episodes will follow our standard format of answering user-submitted questions related to the subjects of product and business strategy. Topics range from tools and terminology to asking for advice on specific strategies or strategic situations. (HINT: We'd like to get a LOT more questions related to the latter!)
Strategy Stories – For these episodes, we're going to try something new. As consumers, we all have interactions with companies every single day – some good and some not so good. So we thought it would be fun to analyze some of those situations and try to understand how the actions that companies are taking relate back to their overall strategies. We'll dissect what's working and what's not working, and try to translate those learnings into real-world, practical strategic advice that our listeners can take back and use within their own companies and careers.
Our plan at the moment is to continue on with the cadence of releasing an episode every other Monday, only now we'll be alternating between these two different formats along the way.
So, if you have a question that you'd like to ask or a situation that you'd like us to break down and analyze, send it over to us using the Contact link at the top of this page. And, don't worry, we don't plan on sharing the names of any specific companies or organizations; so you won't have to either. Our goal here continues to be to educate and advise, and not to single anyone out in particular (good or bad).
And that's pretty much it – that's our new strategy! We'll be updating our website and show description over the next couple of weeks, and may even consider featuring a guest or two as this new format progresses. But we'll see how that goes. In the meantime, we hope you enjoy the next 100 episodes as much as we've enjoyed bringing you the first 100! And, as always, thank you for being a part of our loyal community of strategy creators.
---
Listen to the podcast episode
Dear Strategy: Episode 101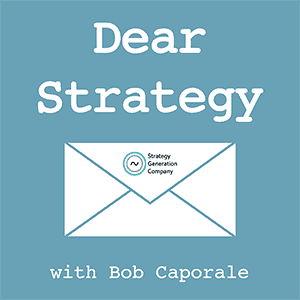 ---
Are you interested in strategy workshops for your product, marketing, or business managers? If so, please be sure to visit Strategy Generation Company by clicking the link below: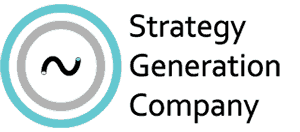 ---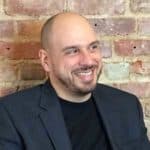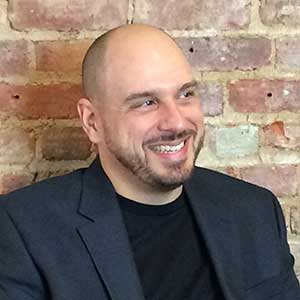 Bob Caporale is the founder of Strategy Generation Company, the author of Creative Strategy Generation and the host of the Dear Strategy podcast. You can learn more about his work by visiting bobcaporale.com.